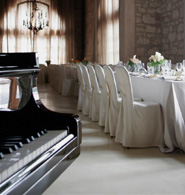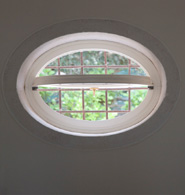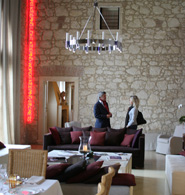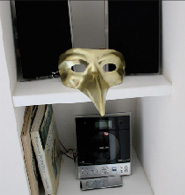 "Meglio di qualsiasi articolo, vale una visita!" Silvia, giornalista

"Ca' Muse is a place for lovers"

"What a great time! The Mao exhibition and dinner afterwards was fabulous. Andrea, the owner,
decorated the dining room as if it were a chic chinese cafeteria, we ate dim sum with chopsticks and
afterwards danced all night. The atmosphere was definitely Art and Celebration"

"Life is what happens to you when you are busy making other plans. Ovvero la sorpresa di vivere
un'esperienza che affascina la vista e l'udito. Tanto stupefacente quanto inaspettata".

"Comme rien déjà vu. Tout est tellement juste. Bravo pour ce coin magique!"

"Graciassss for having this Spanish-German-Argentinian combination. We loved it and hopefully
come back".

"Une maison, des pierres...un coeur, ...des hommes, une rencontre, le soleil à jamais".

"I am so happy I had my wedding reception at Relais Ca' Muse. The service was excellent, the
setting elegant, the catering superb. It could not have been more romantic and cozy than this.
We felt like the place was ours which made it very special. Grazie!"

"I spent a week in Veneto last autumn. The highlights: Palladio, Tiepolo, and Relais Ca' Muse"

"Thank you for making our stay in Italy so special. Every detail was perfect. We had such a wonderful
time and are definitely planning to come back"

"I don't want anyone to know about this place so I can have it all to myself"