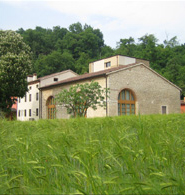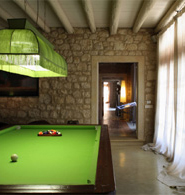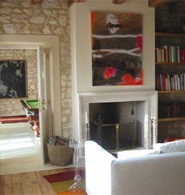 Relais Ca' Muse, which in Italian means "the home of the Muses", is a 19th-century farm, which has
been fully renovated by its owners in total respect for its original structure and character.

The project has been led by Flavio Albanese, one of the most brilliant Italian architects and interior
designers. Old stones, wooden beams and parquets mix with concrete floors and modern architectural
elements, making Relais Ca' Muse one of the finest examples of culture and style crossing.

In particular, by will of its owner, the structure has been conceived as an ideal space for hosting
guests, inspiring them with contemporary art installations, video projections and paintings from artists
such as Marina Abramovic, Dieter Appelt, Alain Clément, Hugues Decointet, Marco Del Re,
Pietro Cascella, Caio Fonseca, Maria Friberg, Ori Gersht, Claus Goedicke, Lori Hersberger,
Ursula Hodel, Leiko Ikemura, Elena Kovilina, Micha Klein, Julian Laverdiere, Vincent de Marly,
Marcello Mascherini, Vik Muniz, Marylin Minter, Maurizio Nannucci, Arnulf Rainer, Georges Rousse,
Xiao Fan Ru and Lydia Venieri among others.
For those fond of Accidental Art, Relais Ca' Muse hosts what could possibly be the largest accidental
painting on canvas, performed in Harlem by Puerto Rican house-painter José.

Presently, Relais Ca' Muse offers to its clients a wide choice among suites, deluxe and regular rooms,
each one with an on-site bathroom.

The library, the billiard room and a vast selection of music and videos are also made available to the
guests. As well as a gymnasium, a sauna, a hammam and a heated swimming pool open from May
untill October.

An outdoor theatre allows Relais Ca' Muse to propose theatrical and musical performances.